Acclope New BT60 Battery Tester 6V 12V 24V Car Digital Battery Analyzer CCA SOH
BT60 Battery Analyzer apply for all 6V, 12V, 24V Car battery, Motorcycle battery and Truck battery.
It can effectively analyze and read important car datas, such as voltage,internal resistance, cold cranking, battery health and charging status ect. It can help to find the battery problem quickly and accurately, thus can achieve quick vehicle repair.
Test battery include Regular Flooded battery, AGM Flat plate battery, AGM Spiral battery, GEL battery and EFB battery etc.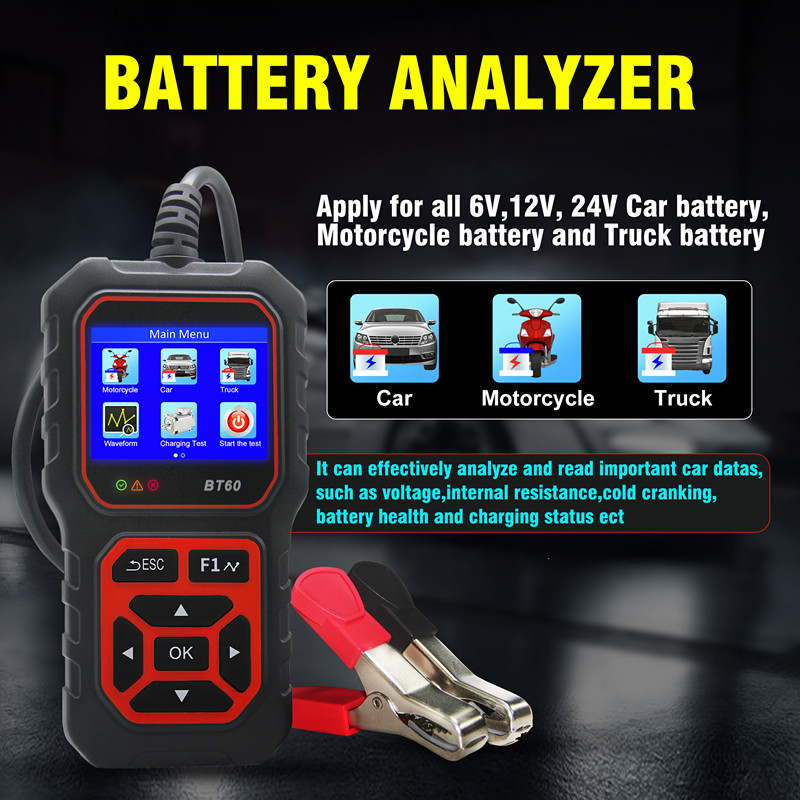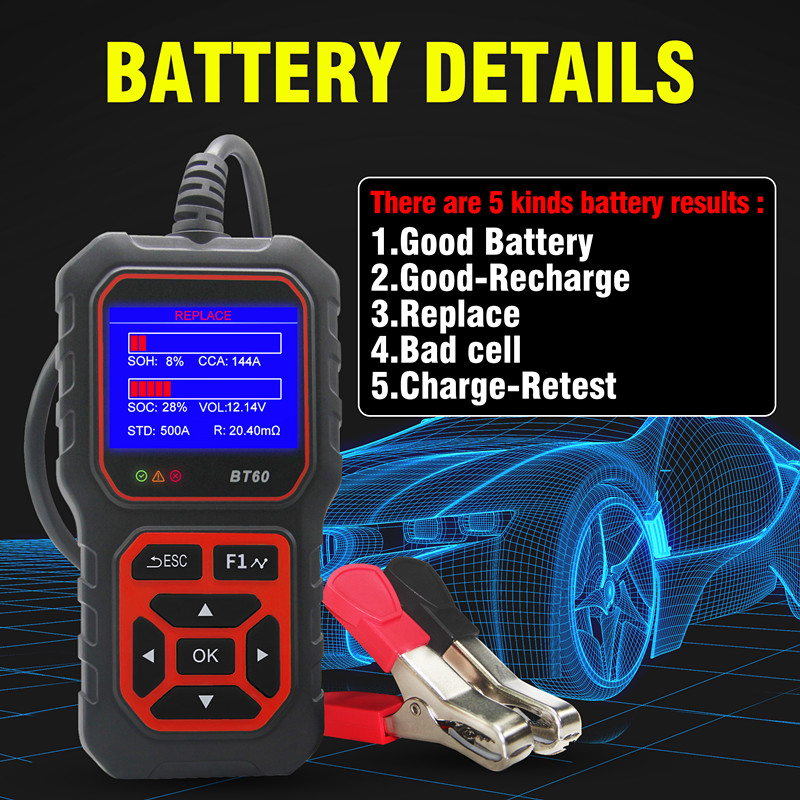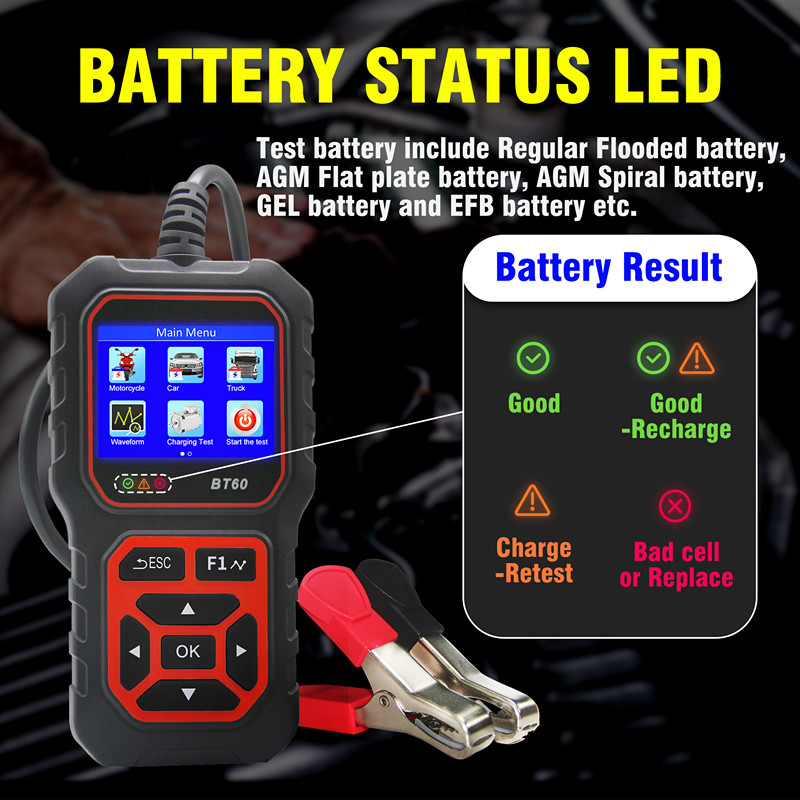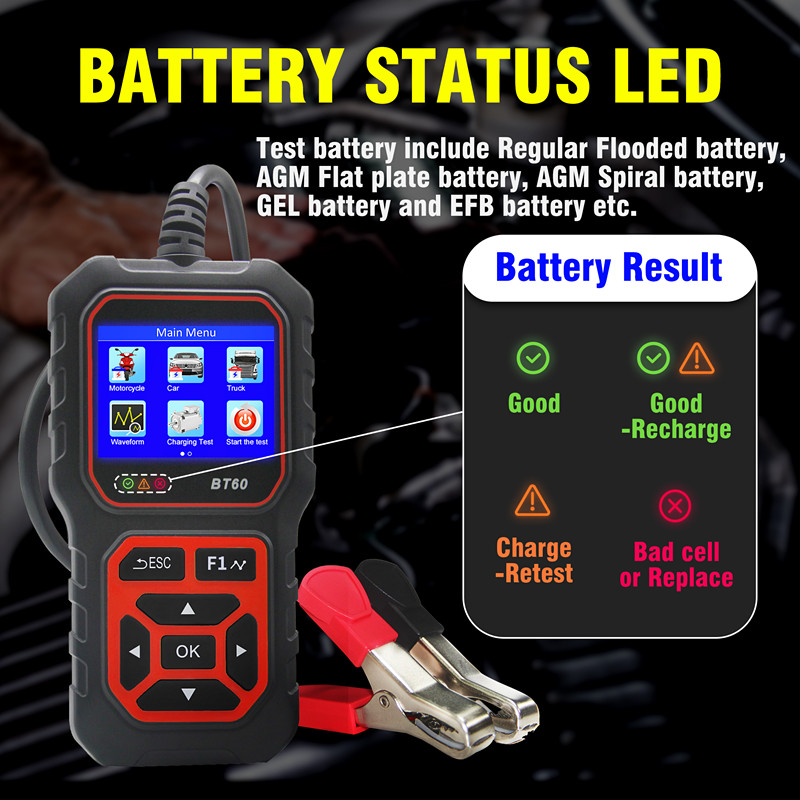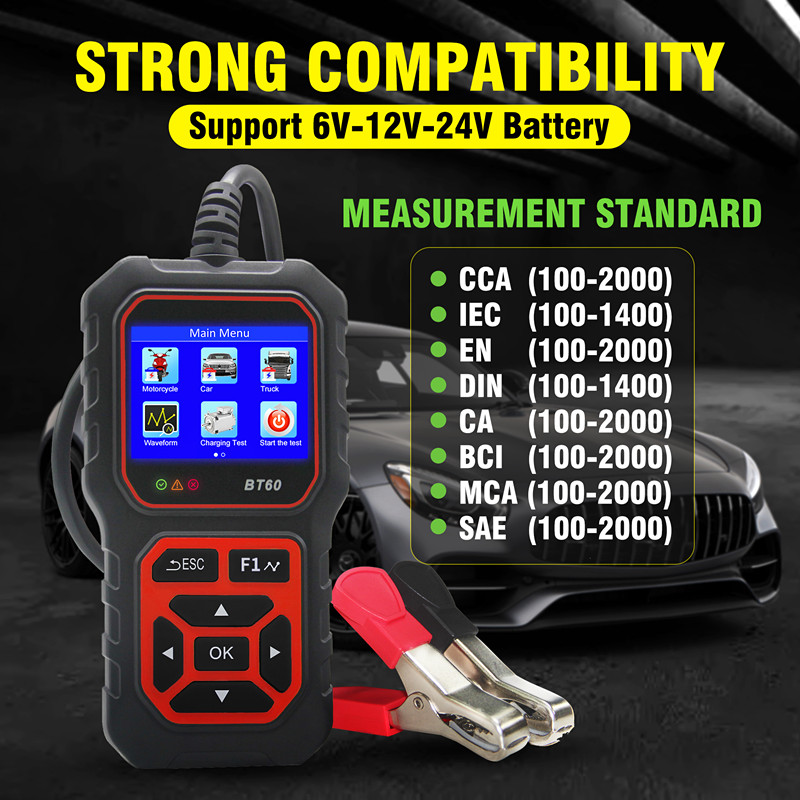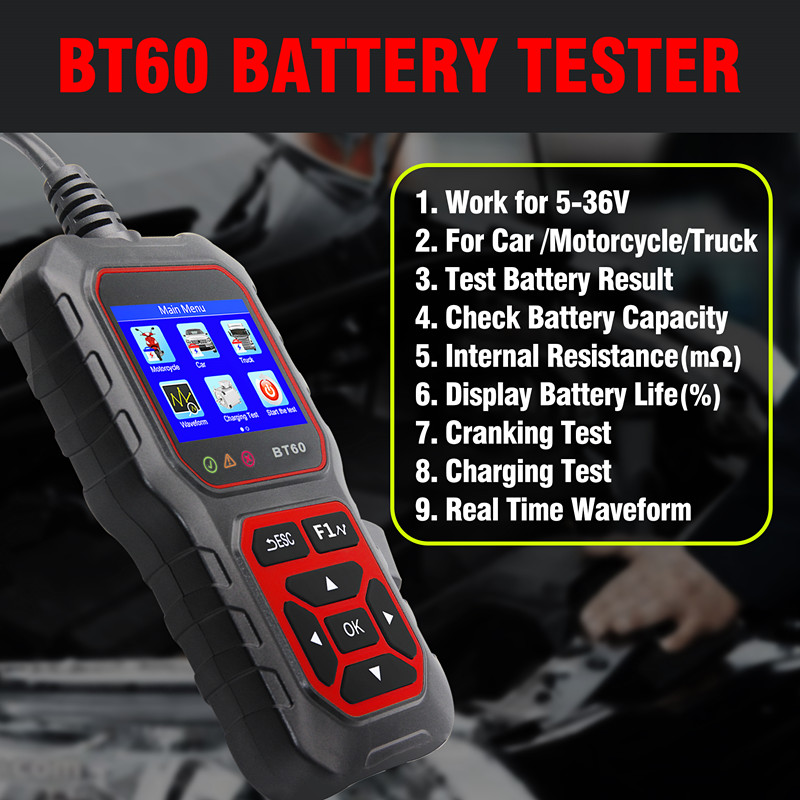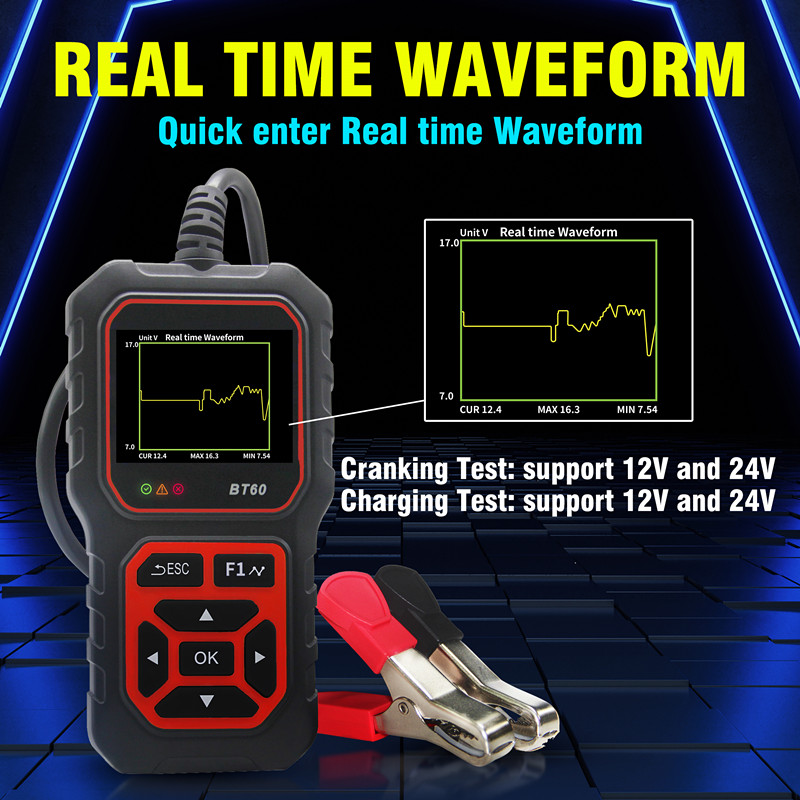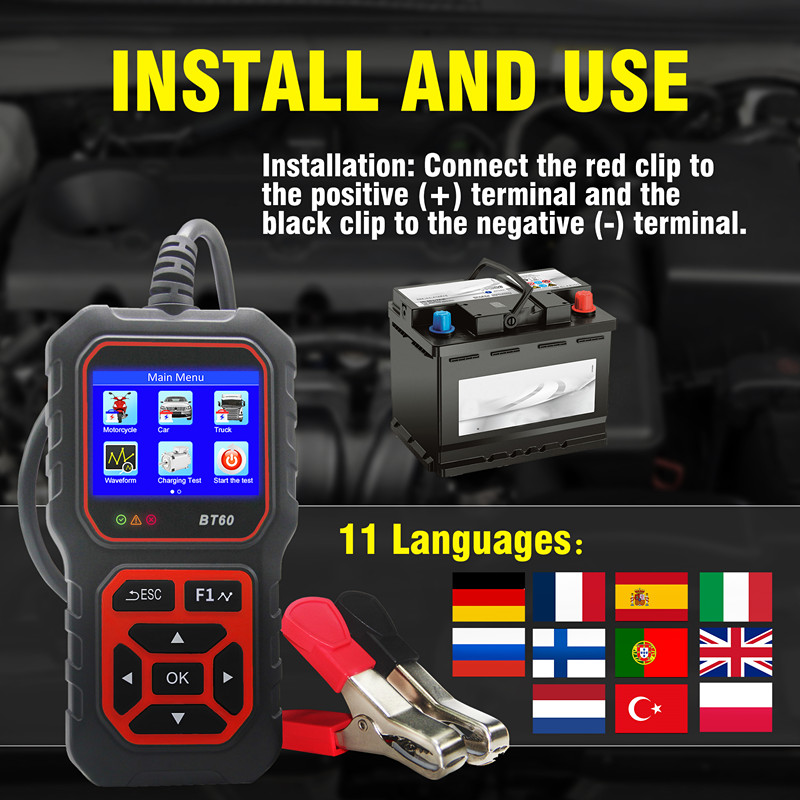 BT60 Battery Tester Features:
1.2.4 "HD TFT color screen
2. Support 5-36V
3. Display the voltage of cars, motorcycles and trucks
4. Cranking Test supports 12V and 24V
5. Charging Test supports 12V and 24V
6. Real-time display of Battery voltage waveform and Cranking Test waveform
7. Add HELP function to explain the standard of each battery
8. Support 11 languages (English, German, Spanish, French, Italian, Dutch, Portuguese, Russian, Polish, Finnish, Turkish)
9. CCA (cold start capacity of battery) is accurate within ±2%, and the test value is more accurate
10. Voltage accuracy ±0.06, the measured value is more accurate
11. Our unit of motorcycle is Ah, so the test is more accurate. Other units are very chaotic and have no standards
12. SOH and SOC are displayed with progress bar, which is clearer
13. Test results of five kinds of batteries:
1) Good battery
2) Good battery, need to be charged
3) Replace the battery
4) Bad battery
5) Recharge and retest required
14. With data storage function, no printing